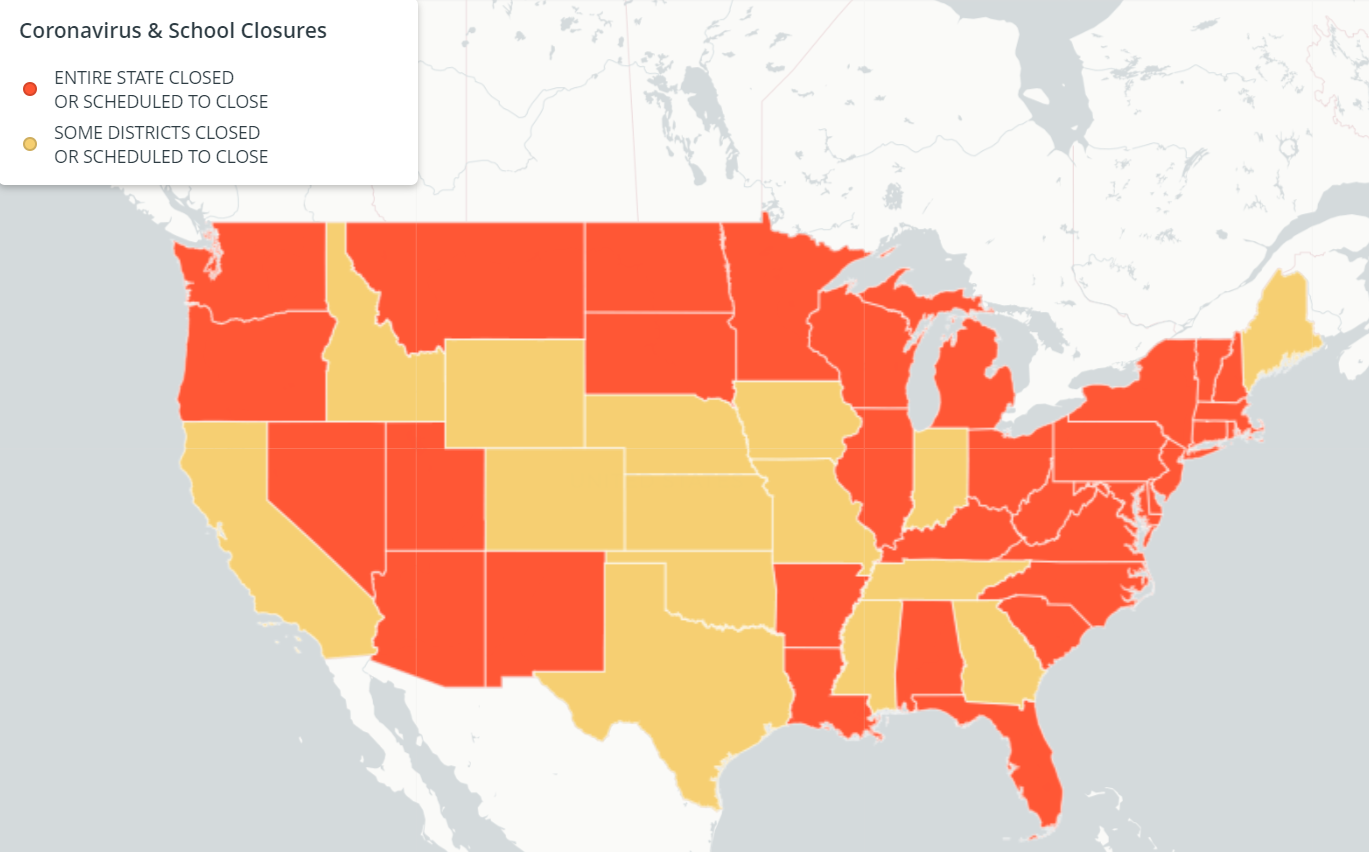 16 Mar

Don't test, don't tell

By Dale Chu
As the novel coronavirus outbreak continues to accelerate, the most telling response to the closing of schools across over 30 states (and counting) is that the overriding concern appears to be students' access to meals. It goes without saying that feeding children is a must, but food should be table stakes in an industrialized nation such as ours. As Dr. Howard Fuller poignantly asked, "How is that in the richest country in the world we have millions of children who have to be in school not to learn but to eat? How is that ok?" A close second, and apropos to Dr. Fuller's incisive observation, is the eagerness among some to use the public health pandemic as an opportunity to cancel standardized testing.
For example, Indiana, South Carolina, Texas, and Washington have announced their intentions to do just that, and the U.S. Department of Education released guidance suggesting they are open to the idea. Similar sentiments are brewing in New York. To be sure, it's one thing if the rest of the school year is canceled, but quite another if students are able to return. To wit, author, educator, and advocate Ray Ankrum recently shared a video that calls out the hypocrisy of such an approach. To use COVID-19 as a sword against testing strikes at the heart of educational equity and undersells the resilience and abilities of our students.
In my last post, I pointed out the disconnect between how testing is viewed in medicine versus education. In the case of the coronavirus, Peggy Noonan wrote, "Testing in the U.S. has been wholly inadequate; history may come to see this as the great scandal of the epidemic." Remember this as the arguments to end testing in education ramp up. No one likes to see numbers that paint them in a negative light, but hiding the truth—in confirmed cases of COVID-19 or poor academic performance—doesn't mean there isn't a real problem.
Map: Coronavirus and School Closures (2020, March 6). Education Week. Retrieved March 16, 2020 from https://www.edweek.org/ew/section/multimedia/map-coronavirus-and-school-closures.html